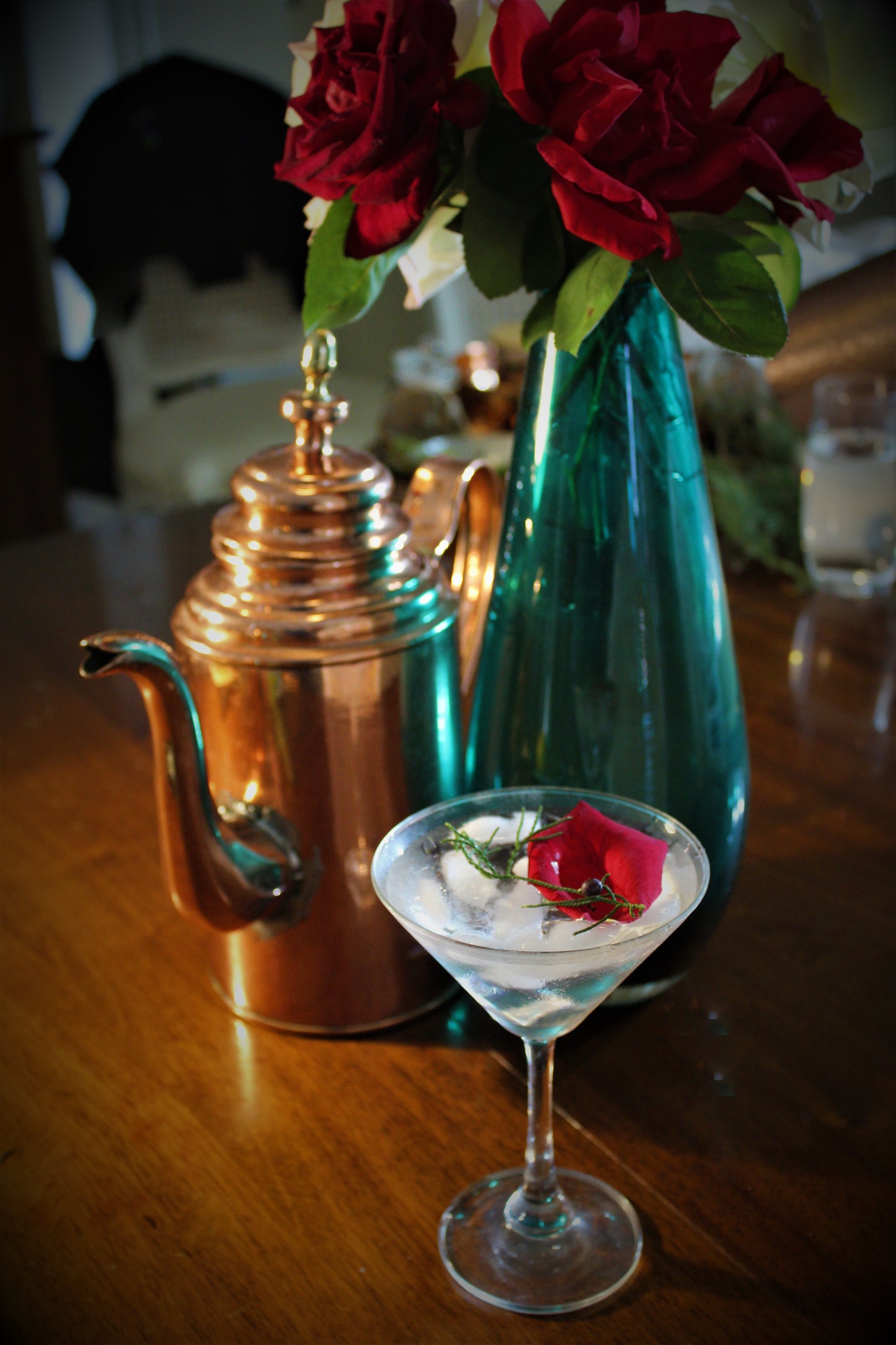 Cocktail Recipes
A great cocktail is about showing off and making the drinker feel super special. We've been hard at work creating delicious, sumptuous cocktails for you to help finesse your Gin O'clock.
We've got you covered with simple tips to up your garnish game and suggestions on glassware to take your skills to the next level.
 Apple Pie Martini
Autumn is here so celebrate the cool crisp evenings with the perfect cool crisp martini using our Autumn Edition spiced apple and fig gin with a dash of Crafty Cider's sweet sipping Ice Cider.
This martini is elegant and silky with all the spiced feels of Autumn in the high country. Local honeycrisp apples, wild figs and the dessert cider bring it all together in a martini glass garnished with a cinnamon stick.
Chill martini or coupe glass in freezer
60ml Spiced apple and fig Eliksir gin
15ml of Ice Cider
Pour over ice and stir for 45 seconds before straining into the glass
Spiced Apple and blackberry Mountain Mule
This fresh and zingy cocktail is best served immediately. Muddle a handful of blackberries with a squeeze of lime juice and combine with Eliksir Autumn spiced apple and fig gin and top with ginger beer. We like to use Ginger Ninja from Tumut River Brewing Co for an extra kick of flavour. Pour into copper mule mug over ice and top with a mint leaf and a slice of apple sprinkled with cinnamon.
Muddle wild blackberries

Squeeze of lime juice

30ml Spiced apple and fig Eliksir gin

Pour over ice and top with ginger beer and garnish.