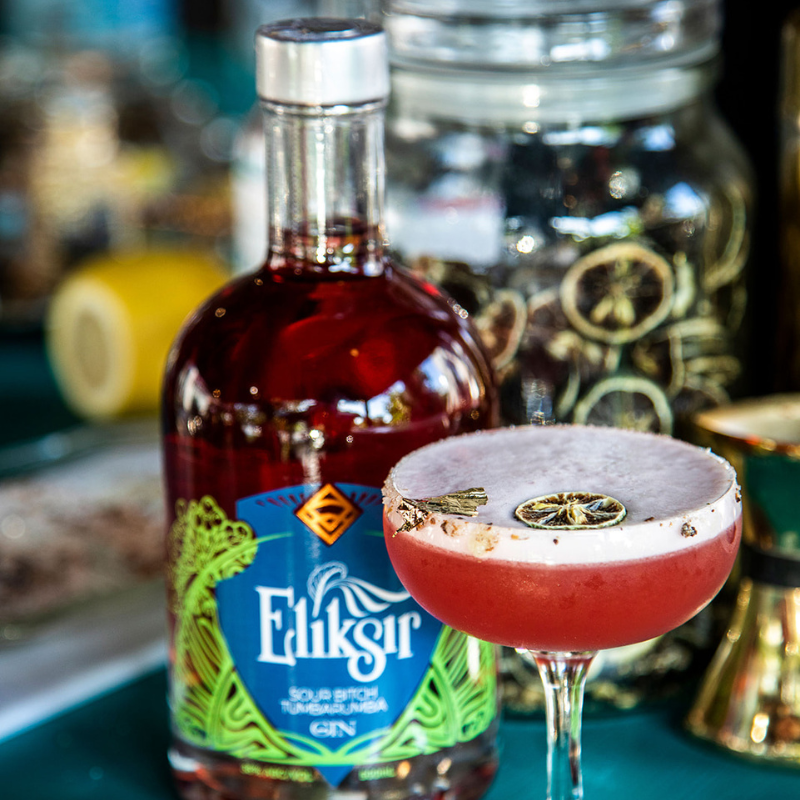 Cocktail Recipe
Everyone loves a classic sour cocktail with the lemons and foamy top delight. This one is heavenly from the first sip as the villain of the Sour plum gin really adds a new dimension with its tartness. 
A great cocktail is all about layers of flavour, so instead of a plain simple syrup I used a smoked rosemary syrup, and rimmed the glass with our own Gin Salt. 


Recipe for 2 serves 
60ml Sour Bitch gin
15 ml Campari 
45ml lemon juice
10ml sour plum juice 
10ml smoked rosemary syrup
10ml egg white or aquafaba 
Finally, shake vigorously in a shaker with ice and strain into a coupe glass rimmed with lemon juice and gin salt.