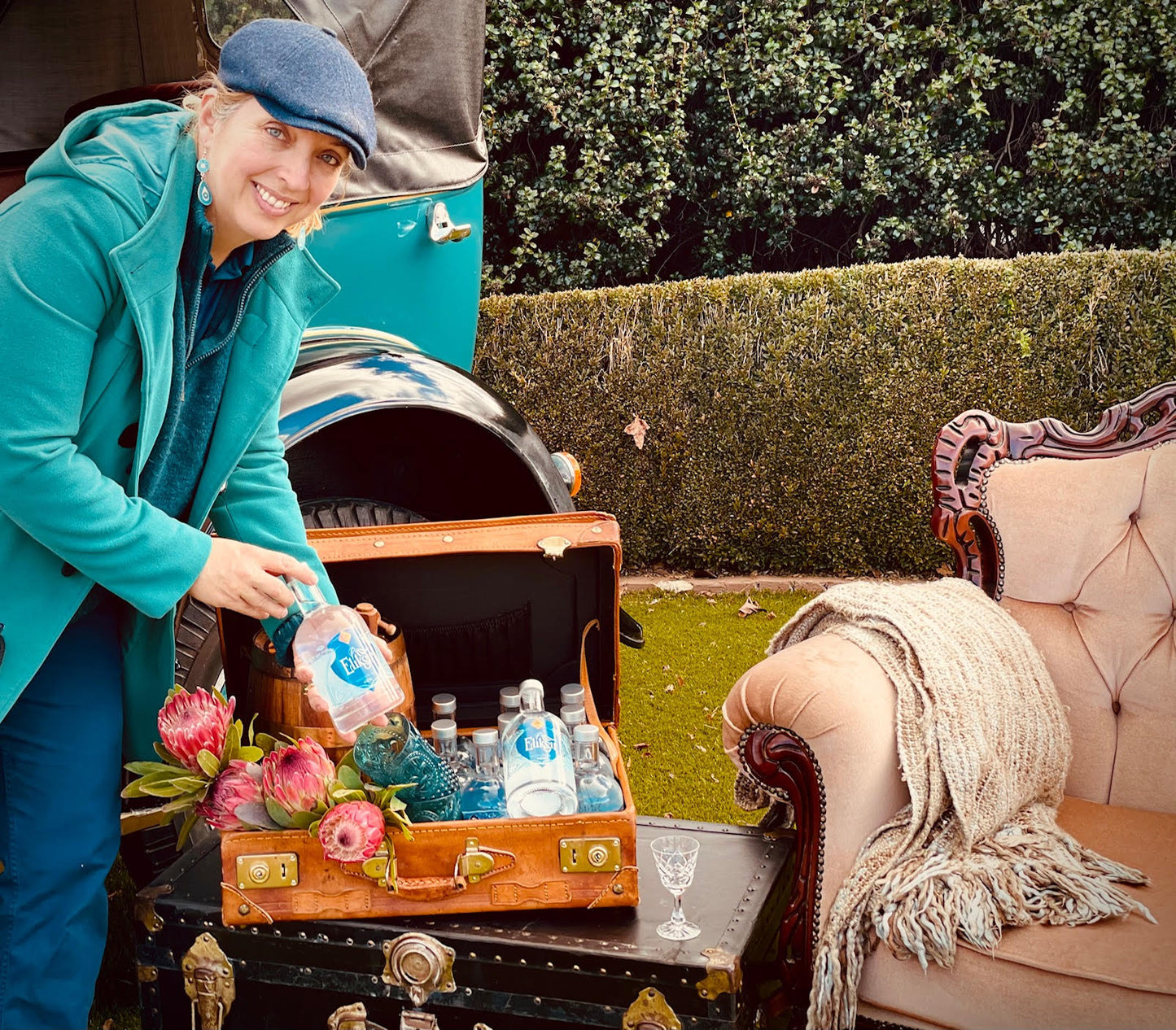 It's probably about time we introduced ourselves fully. We are hoping that some day in the near future you will be able to visit us at our premises.
Neil Ladbrook is the our head distiller, engineer and craftsman. Handy on the tools and the driving force behind getting started on this new adventure. Escaping the IT world for the world of whisky, wood and workmanship Neil is busy brewing, sparging, malting and smoking to ensure he gets just the right flavour profile to capture the spirit of the High Country. 
Robbie Ladbrook is the gincrafter and botanicals expert who's background in science and education is the reason we are busy planting three acres of demonstration foraging gardens onsite in Tumbarumba. She dreams of establishing a gincrafting academy so others can enjoy the bush to bottle experience. She is also busy keeping you up to date through our social channels.
Our Distillery Dog - Otherwise known as the barking cushion Mr Darcy is our cavoodle and will no doubt be the official greeter and alarm dog.
Our premises - The magic happens at 7 Albury St Tumbarumba.